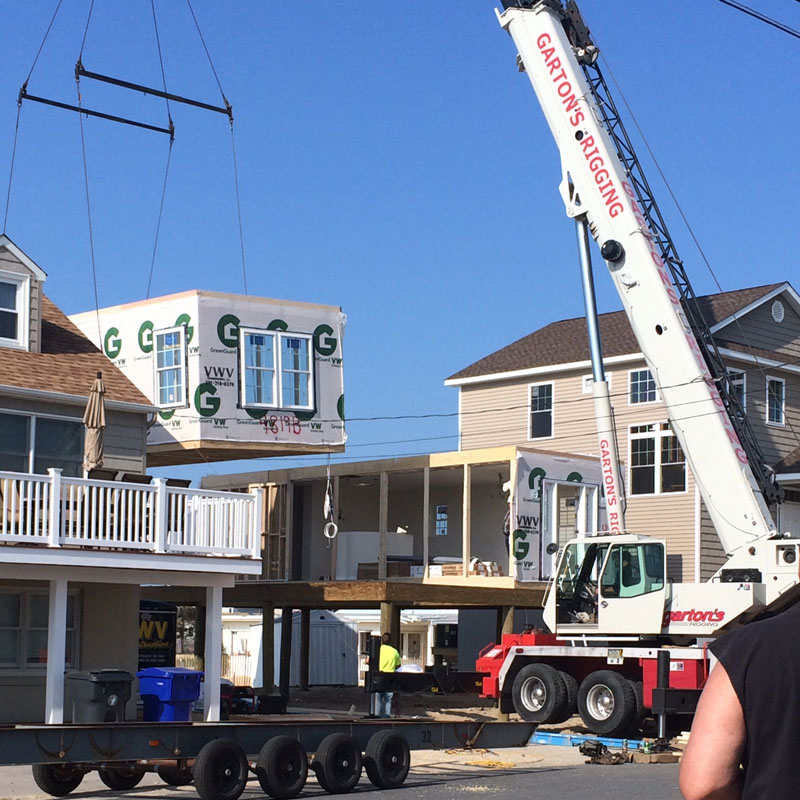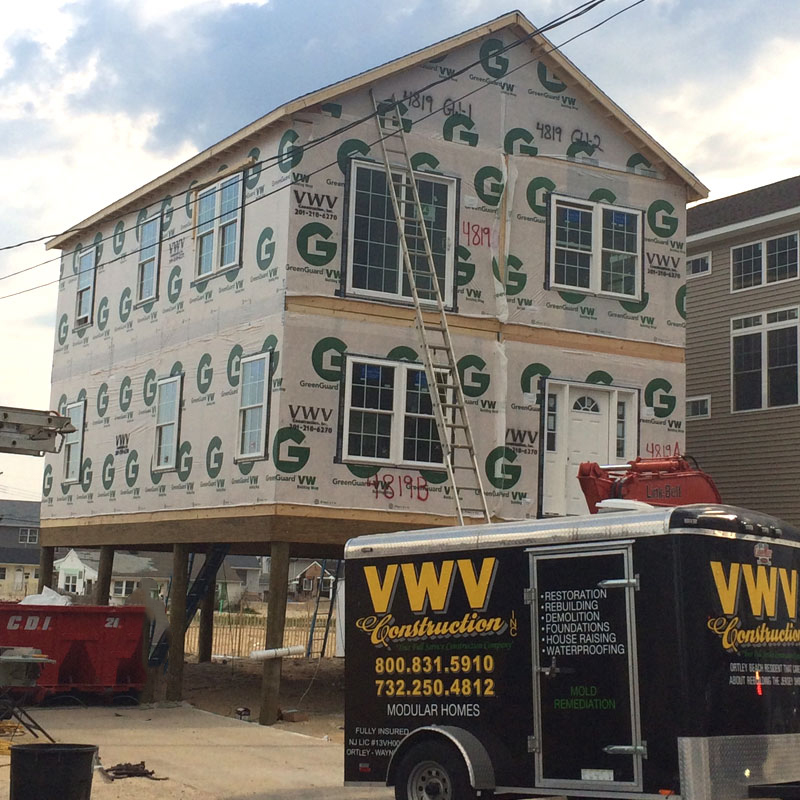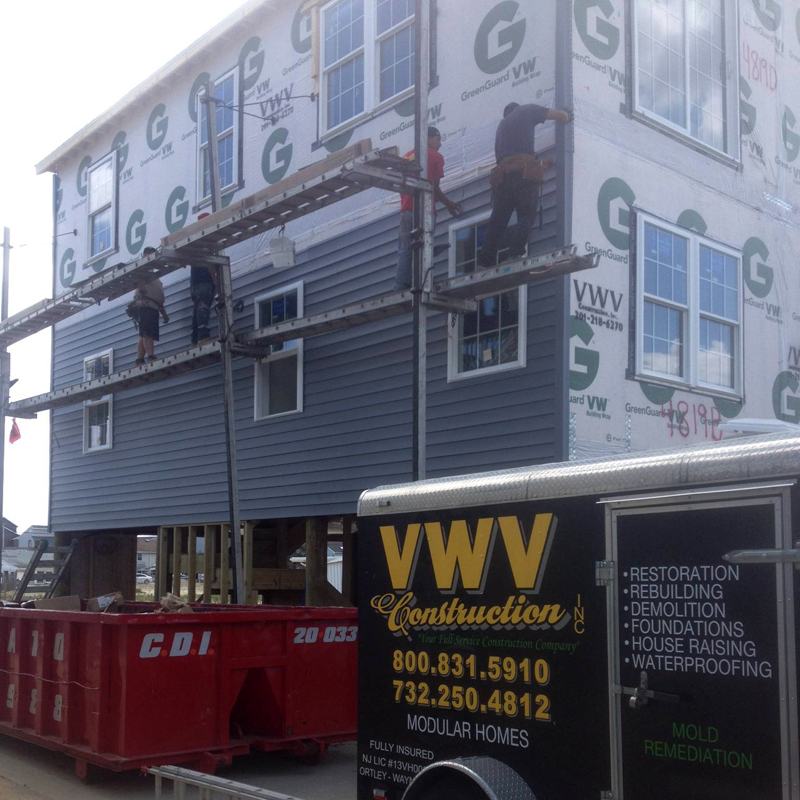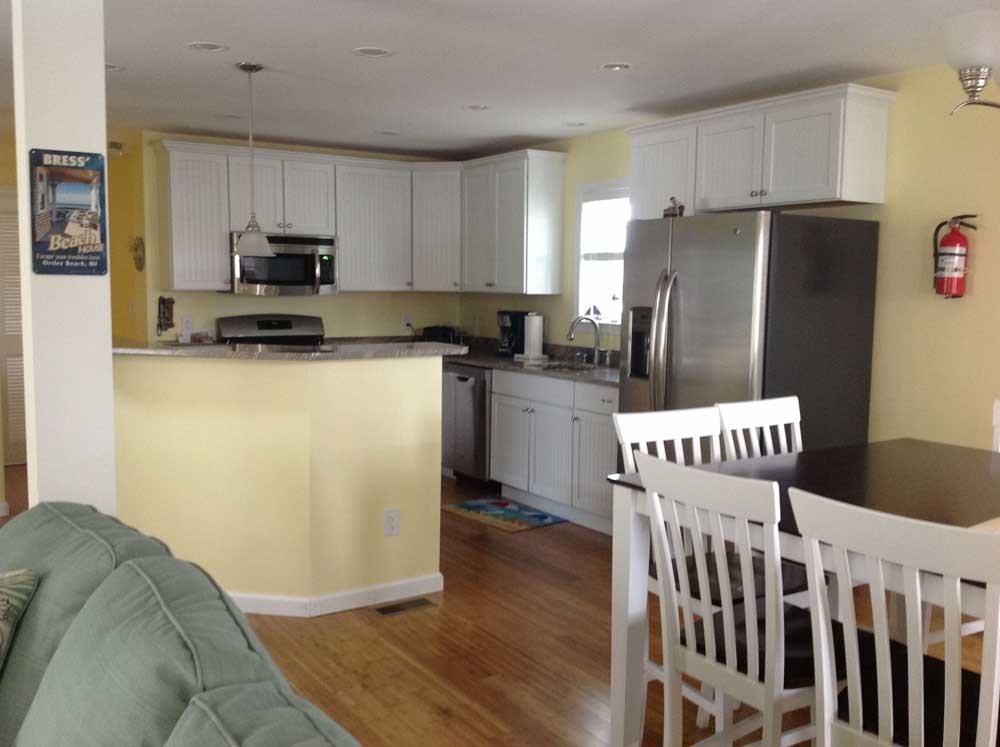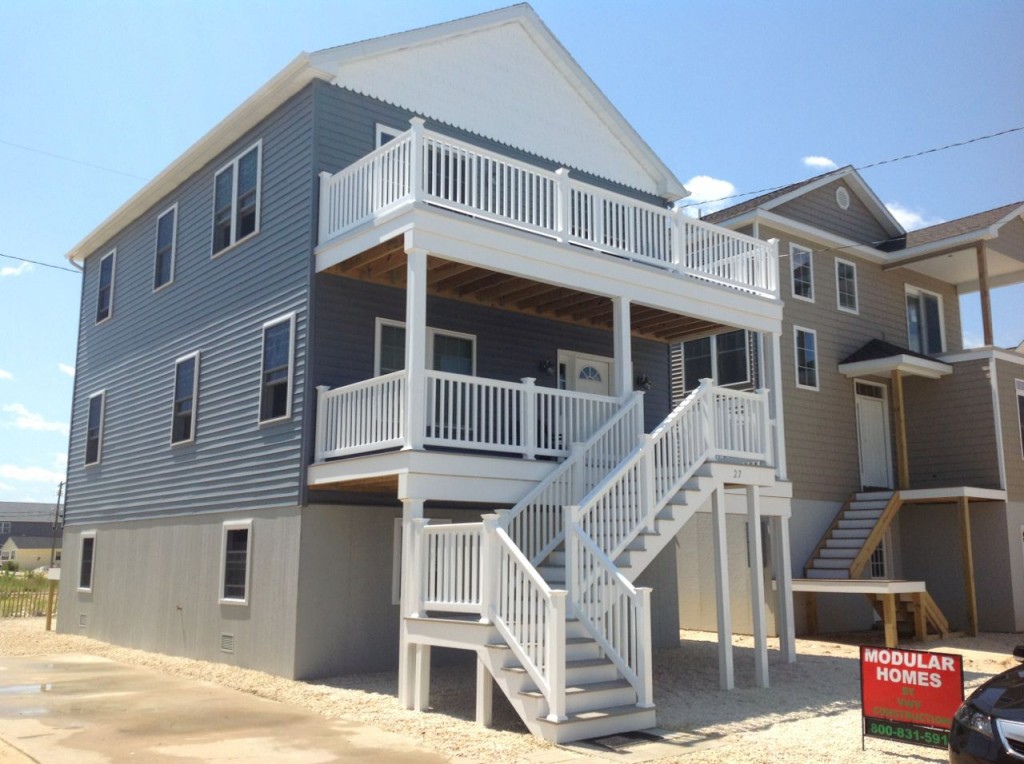 Forget Everything You Thought You Knew About Modular Homes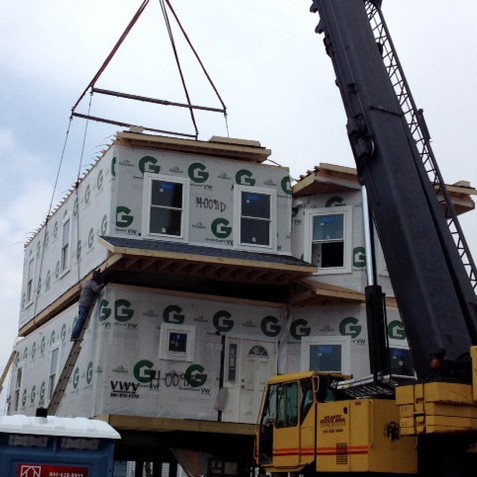 About Modular Homes
Modular or "Pre-fab" homes are the same as traditional homes, only they are built in a factory and delivered to your property on a truck. Once delivered, the "boxes" will be set on your foundation via
the use of a large crane.
Customize Your Home, Your Way
The beauty of a modular home is it has many of the same custom designs, floor plans and options as traditional built homes. You select the exterior and interior colors and options. Many upgrades are also available. Contact us for more information.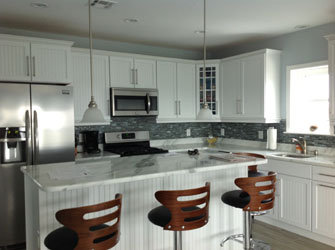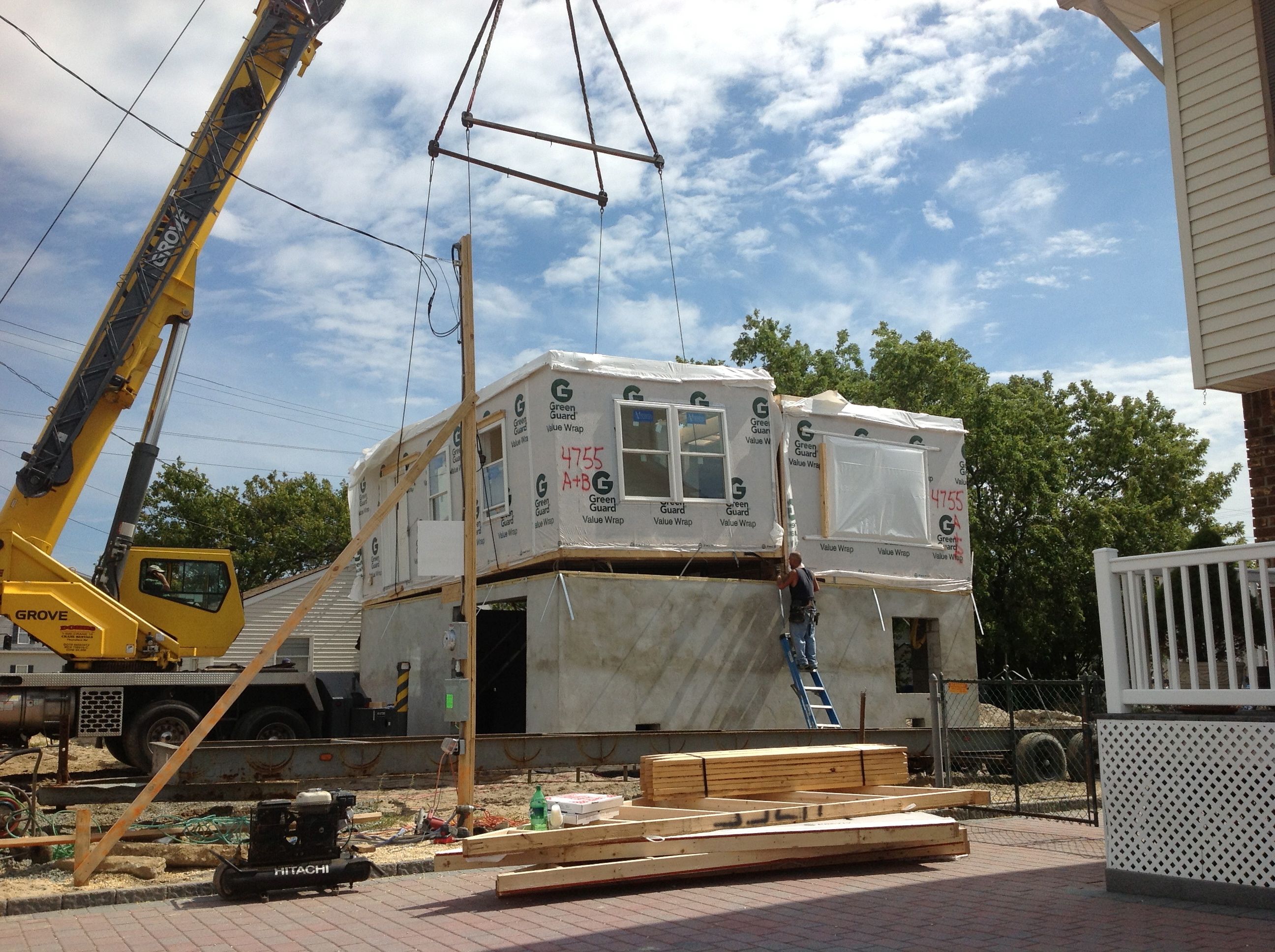 Modular Quality beats On-site Quality
By being built in a factory they are not subjected to weather delays, material shortages, over booked subcontractors or inspection delays. The modular home is set on either a masonry foundation or pilings. They are subject to the same local codes as traditional built homes, as well as third party inspections. Many of the required inspections are performed in the factory which is another time saver. Since modular homes are transported a long distance by truck, they are built stronger than traditional built homes.
From Start to Finish
Just as we guided you through the permit and home buying process, we are hands on from the day of delivery and setting of your home, until we hand you the CO and the keys to the front door. VWV guarantees that your turnkey work will begin immediately after the "set" crew completes their job and we don't stop until your home is finished. Turnkey work includes plumbing, electrical connections, install HVAC, siding, etc.
We believe that the beauty of a modular home is the ability to deliver it, set it and finish it within a timely manner. It is unacceptable to let a new home sit unfinished, exposed to the elements, which is why you build a modular. This is what sets us apart from our competitors who often take as long to finish a modular as a traditional stick built home. We dedicate ourselves to each project and only contract as much work as we can handle. You are not just another customer on a list to us, we treat you like family.
We are dedicated to each project, and finish what we start in the timeframe we give you!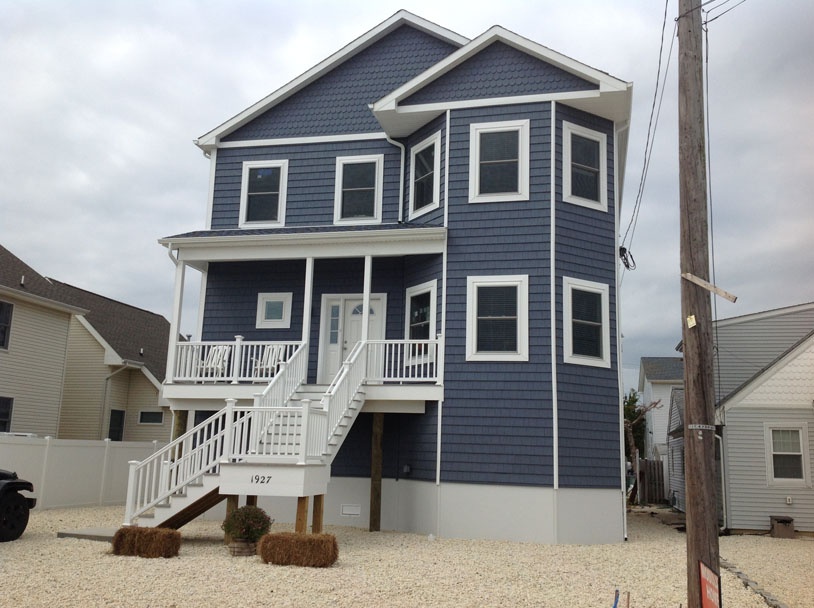 REBUILDING? GO CUSTOM MODULAR!
We offer complete, full-service turn-key packages
TIME IS MONEY
When you build a modular home with us, you will save time and money without sacrificing quality or style
CUSTOM MEANS IT'S UNIQUELY YOURS
Inside and out, there are many options to choose from
HOW LONG DOES IT TAKE?
We finish what we start, and in the timeframe we give you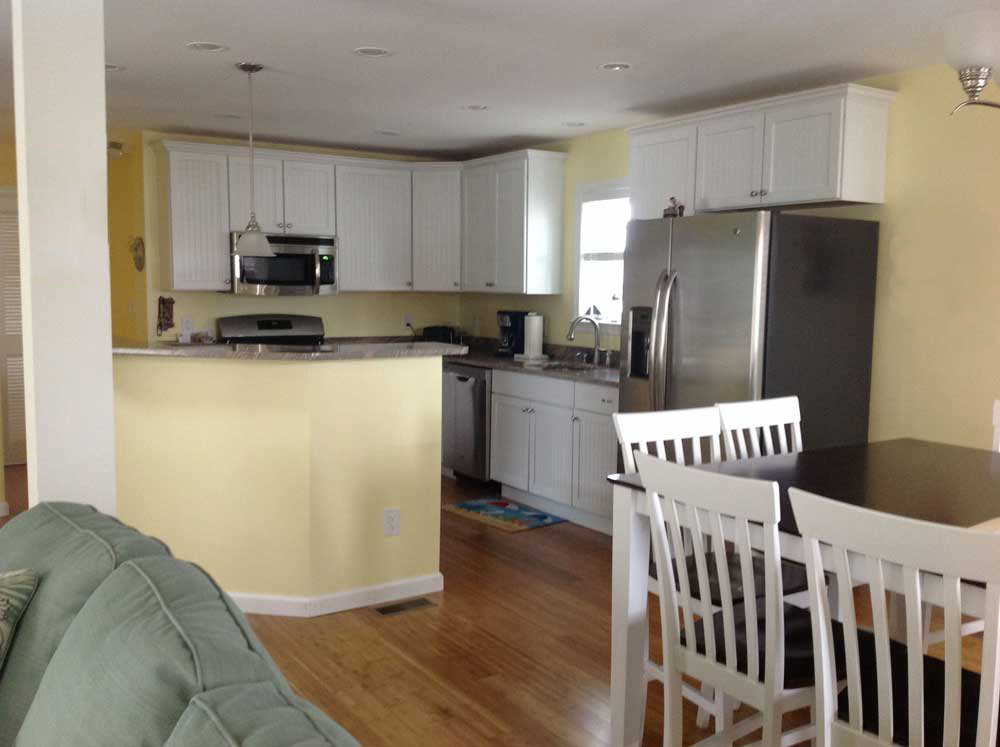 YOUR NEW HOME BUILT IN AS LITTLE AS 90 DAYS*.
Your home is already 75% complete when it arrives from the factory. VWV Construction is dedicated to finishing the remaining construction, inside and out, in as little as 90 days*.
*Approximate number of days from "Day House is Set" until work is completed.
10 Steps to a New Modular Home
The process of building your new modular home is not that different than building a traditional on-site home. Learn more about it in this 10 point list.
GO!
Need Another Reason to Go Modular?
We truly believe after over 30 years in the construction and modular business that the modules of today are the most cost effective, energy efficient homes you can build. As a small, local, family owned business, we keep our overhead low, a savings we pass onto you. We hold your hand, keep you informed of the daily progress, are here to help you long after you move in should you need us. All of our homes come with a 2-10 Home Buyers Warranty. We believe price is important, but quality and service are priceless.
*Many traditional house plans can be modified to be modular-friendly.  Contact us for more information.